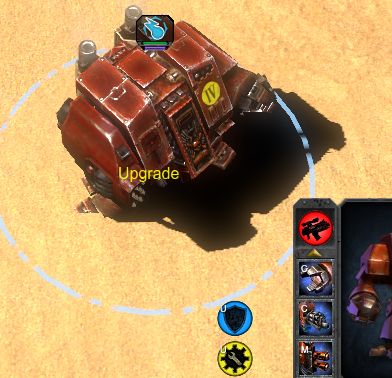 Dreadnought with Missile Launcher upgrade. The Missile Launcher is strong against vehicles and clusters of infantry.
Vehicles now also display decorators to display unit usage and upgrades.
New upgrade system: Users can select to view weapon, armor or accessory upgrades (or squad leader in the case of infantry). When upgrades are queued you can switch to any other menu at will and queue from multiple categories. When a vehicle is upgrading it cannot move or attack and a timer is displayed above the unit. When the upgrade is completed kicker text is displayed. After purchasing an upgrade in a category the user can still replace the upgrade with any other at a later time. To balance this the upgrades cost full price each time.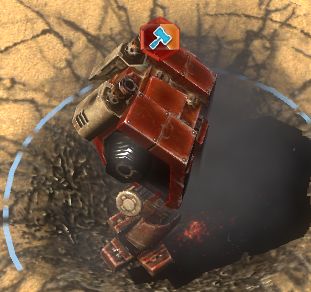 The Dreadnought's health has been brought to 0 and it is disabled. A timer is displayed above the unit. This timer indicates the player has about 120 seconds to get a unit that can salvage over to the Dreadnought.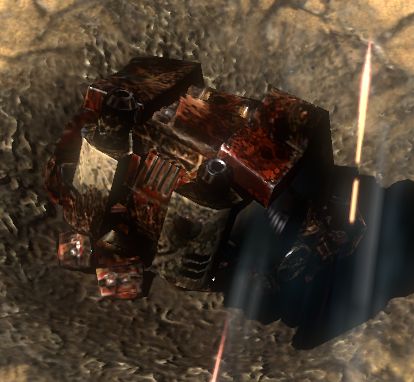 The area has been secured bye enemy forces and the timer expired before I could salvage the dread. It has been permanently destroyed and transformed into a wreck.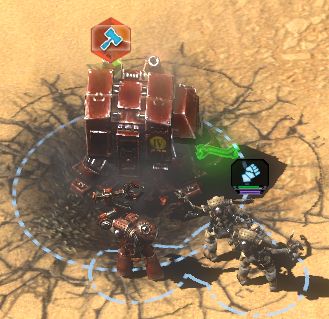 Had I been able to reach it in time with Servitors or a squad with a Techmarine leader I would've been able to salvage it. This functions similar to reviving Commander's except with custom art. Salvaging the dread takes about 20 seconds and returns it severely damaged at 25% and missing the right arm (loses previously purchased wargear).